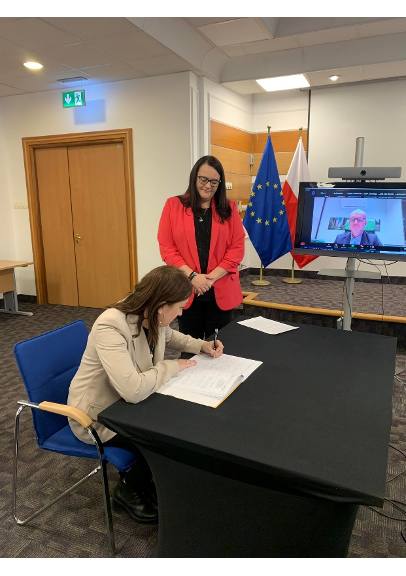 INVENTUM = AVAILABILITY
Inventum is accredited by the Ministry of Development Funds and Regional Policy is on the list of entities certifying accessibility referred to in art. 17 of the Act of July 19, 2019 on ensuring accessibility to persons with special needs (Journal of Laws of 2020, item 1062). (Link do listy)
Every day we try to make the world more accessible! We provide accessibility audit services, we organize, advise and train in the field of accessibility. We participate in the legislative process, creating standards and good practices.
We belong to the Accessibility Partnership
The Accessibility Partnership is a commitment to cooperate in order to implement the assumptions of the Accessibility Plus Programme. We want the program to be implemented in a broad partnership with local governments, entrepreneurs, non-governmental organizations and the community of people with disabilities and seniors. Hence the idea of a joint venture, which is the Accessibility Partnership.
The Accessibility Partnership is managed by the Ministry of Development Funds and Regional Development
Architectural audit service
The architectural audit service concerns checking equal access to all elements of the environment such as space, objects and buildings for people with special needs. Our goal and mission is an open world without barriers, so that people with special needs can be fully independent and achieve success. Therefore, you can use the architectural audit service carried out by specialists accredited by the Ministry of Development Funds and Regional Policy. People with special needs in everyday functioning are faced with numerous architectural barriers that make it difficult for them to function in society. One of the important tasks in shaping a space friendly for such people is to take care of minimizing barriers, so that it is possible to reduce as much as possible any obstacles that people with special needs may encounter.
Digital accessibility audit service
The audit consists in checking the accessibility of websites or mobile applications for people with special needs in accordance with WCAG 2.1. WCAG (Web Content Accessibility Guidelines) is an internationally recognized standard created by the World Wide Web Consortium (W3C). It contains a set of detailed guidelines regarding the accessibility of content on websites, applications or other digital resources for people with various types of limitations. This is a long list of technical requirements aimed at eliminating barriers to the use of digital platforms for all users. The guidelines are aimed at a wide range of disabilities, including visual, auditory, physical, speech, cognitive, linguistic, scientific or neurological. They also make online content more useful for seniors who may have lost some of their abilities due to their age.
Information and communication accessibility service
The audit contains guidelines on servicing people with special needs. We will show how to eliminate communication barriers, which, although invisible to the average customer, are a real challenge for people with special needs.
Audit contact: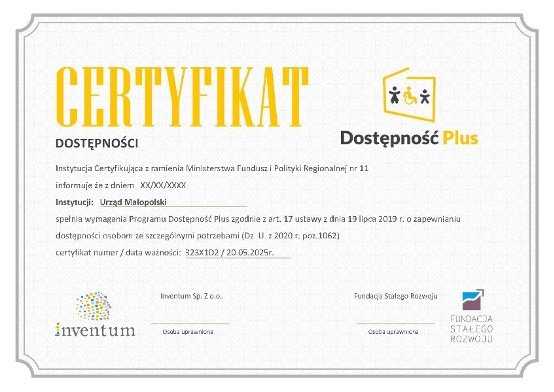 Rafał Figas – Accessibility Specialist
rafal.figas@inventum-global.pl lub 661 454 383
Audit methodology in accordance with the Act of 19 July 2019 on ensuring accessibility for people with special needs (Journal of Laws of 2020, item 1062)